The Federal Reserve Machine

The New York Times



The New York Times asked

Midnight Commercial

to build a Rube Goldberg Machine to help explain the Federal Reserve's affects on the economy.

As managing art director, I lead a small internal team and numerous volunteers to develop, build, and run such a machine.

We had a short amount of time to complete the project. We had less than two months to develop, from initial concept to a completed, running machine. We started by planning the main events of the machine, which we broke down into 14 steps. We construct these parts individually and found triggers to connect them later.
We had to balance many elements simultaneously. The amount of time each reaction took in relation to the voiceover, for instance. While we could control some parts, given tight time constraints, some parts were left to chance. We had to be quick and adaptable.
The overall aesthetic of the piece was unplanned and a product of our environment. We built on the second floor of Al Attara's
Metropolitan Exchange Building
. The majority of the items used in the machine, and everything seen in the background, are of Al's personal collection of objects. To him we are indebted, as his collection became our "shop" during the two-week build.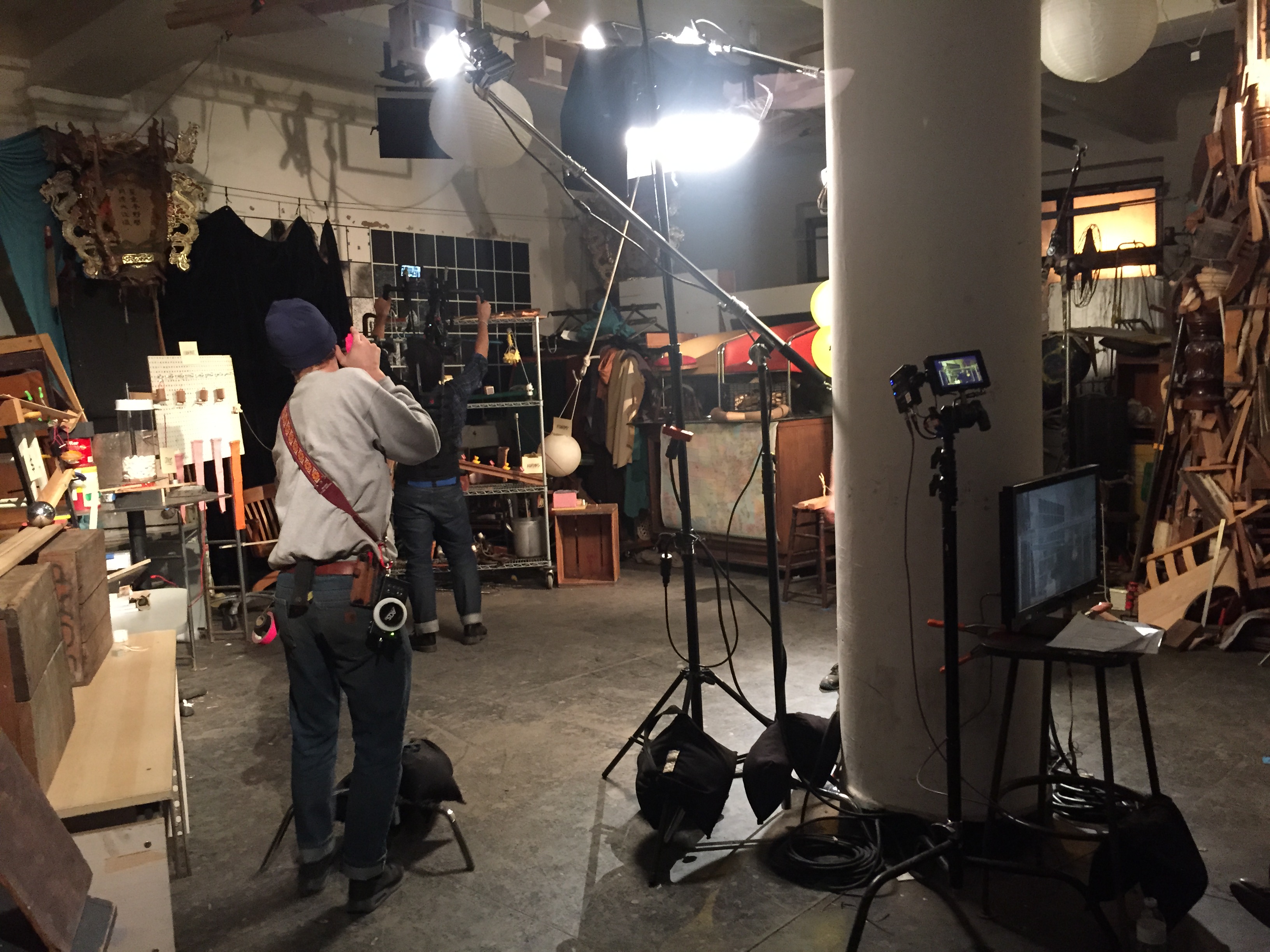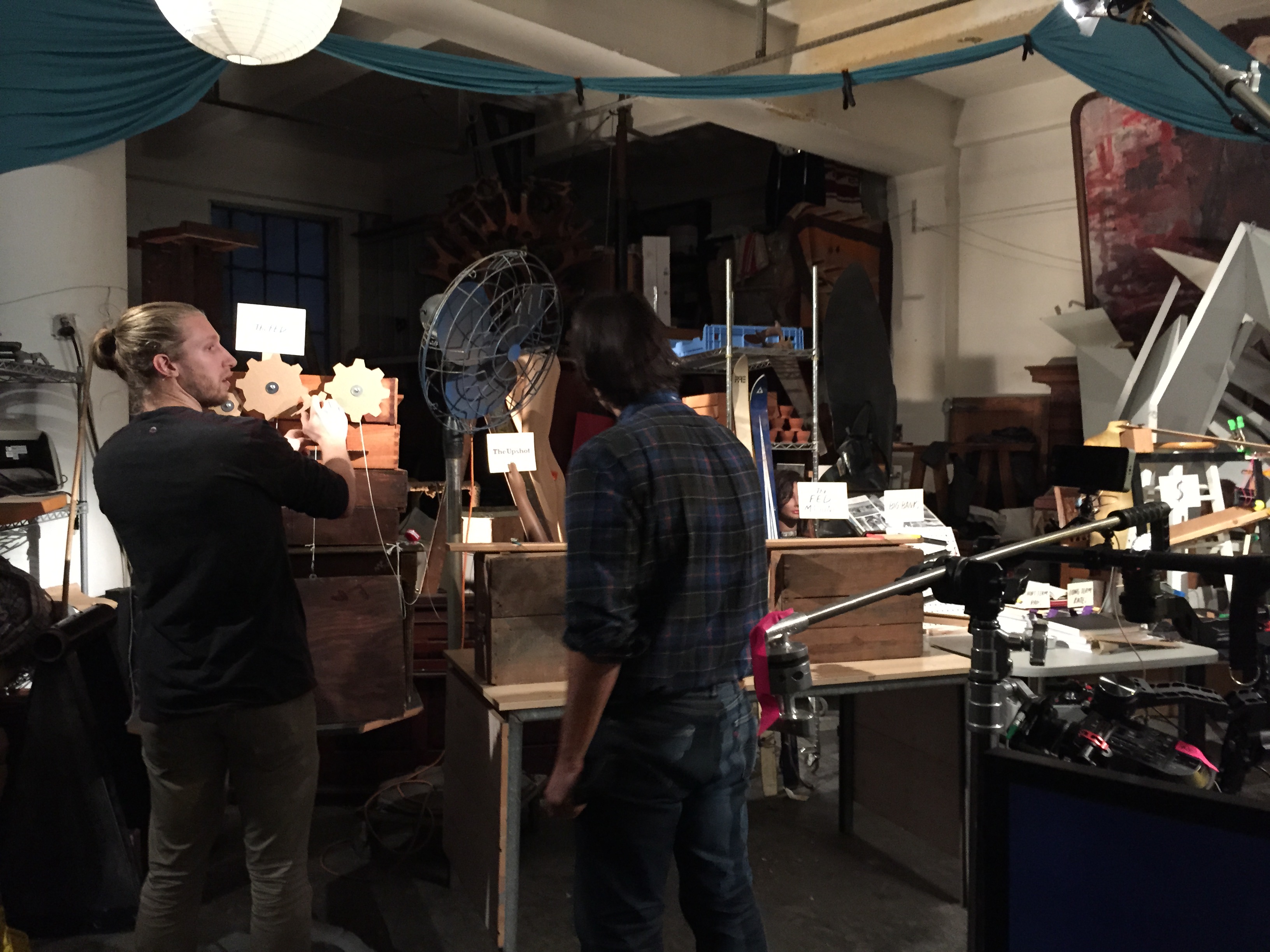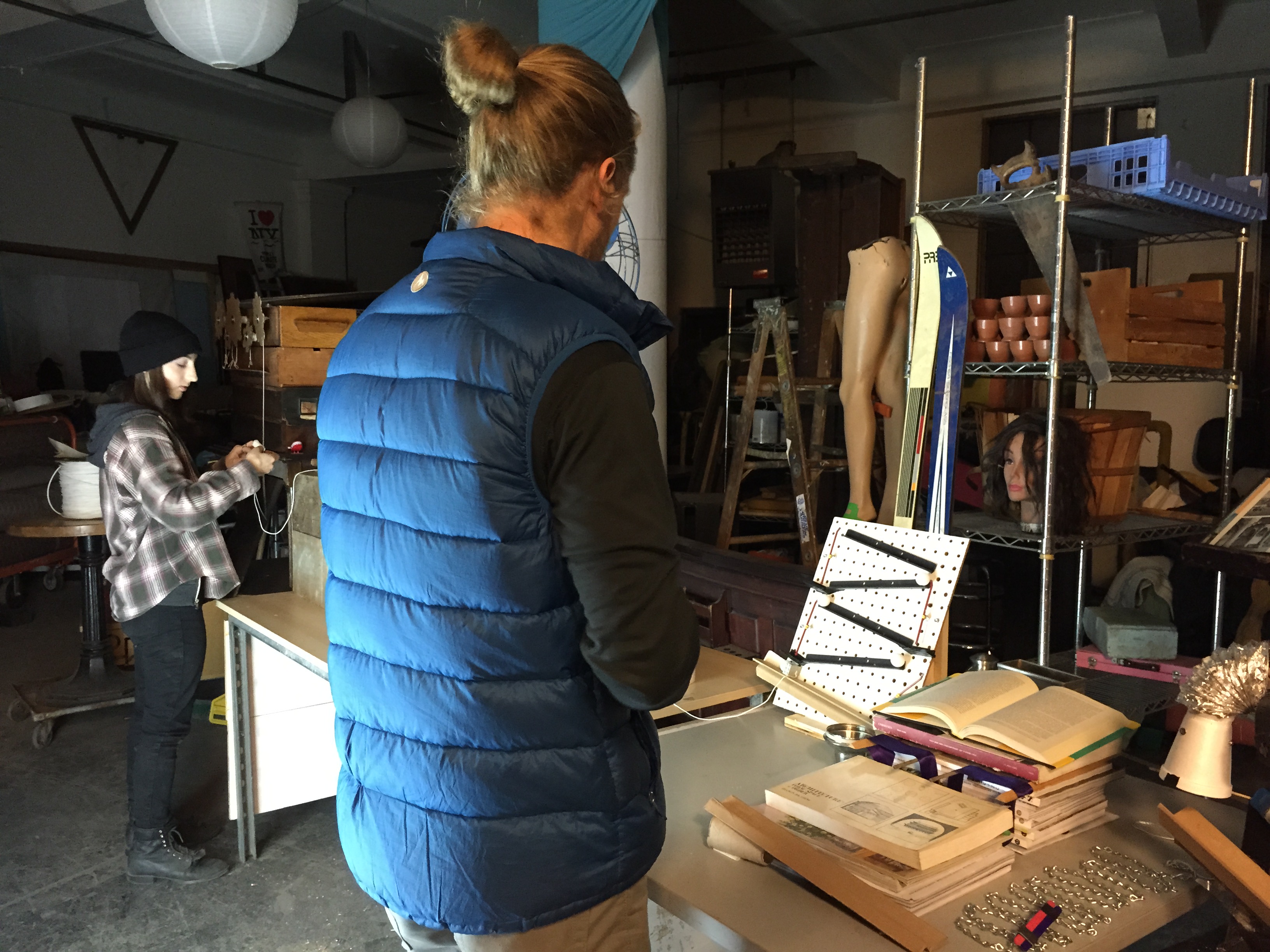 Midnight Commercial



—2015

Jamie Zigelbaum, Founding Partner and Creative Director Bailey Meadows, Art Director and Project Manager Casey Bloomquist, Designer and Physicist Rachel Cavelli, Industrial Designer

Collaborators
DaMM, Additional Help and Support Good Look, Video Production

Special Thanks
Al Attara

Bailey Meadows 2023 — New York, NY