Mad-ID
Online Education Platform

Mad-ID is an online education platform meant to provide users with quick daily videos with top designers, centered around case-studies of their work and methods.

The mission is to cut through the noise and provide quality, well-sourced information that is digestable. Each video is curated to feature important information within short, focused lessons, between 5-10 minutes.

I was responsible for the art direction, UI/UX design, and illustration. I also assisted in project management and product strategy. Kathrin Laser developed the creative direction and branding.

The project is currenlty on haitus.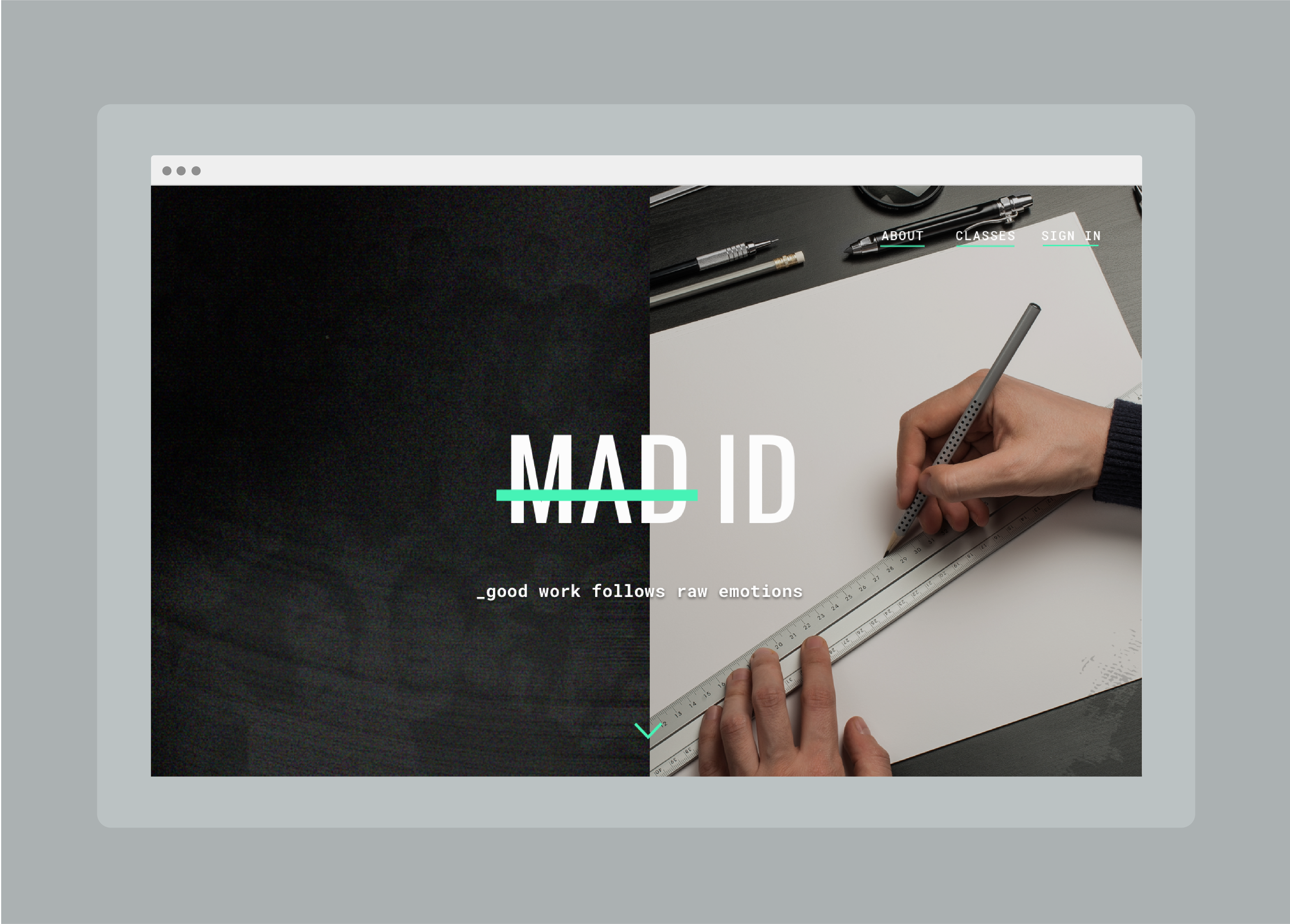 Daily Bite-Size Lessons

The platform would enable users to create their own learning "path" by selecting individual lessons—across different topics—that fit their interests.

Community of mentorship were central aspects to Mad-ID. A chat feature within the browser would allow users to contact mentors at any step of their process.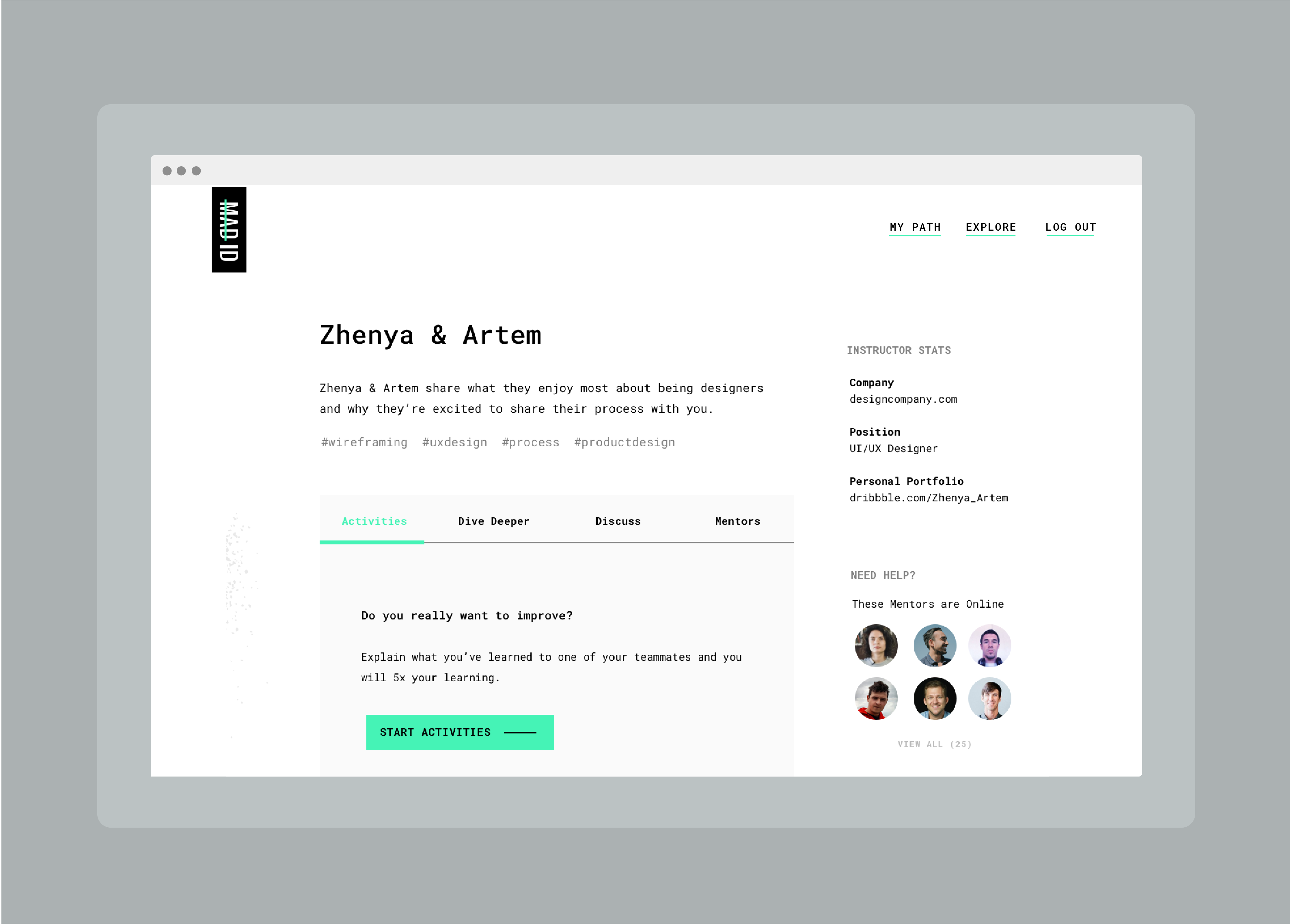 Brand Identity & Stationary
T-Shirts
—2018

Bailey Meadows, Art Direction, Product Design, Art Direction, Illustration

Kathrin Laser, Creative Director, Branding, Illustration
Bailey Meadows 2023 — New York, NY