Interactive Bar Experience
Cartier

Cartier asked

Midnight Commercial

to propose an interactive experience for a bar in their flagship Cartier Mansion in New York City.

The following shows diagrams and storyboards for our proposal. I was responsible for determining the user flow and creating the digital assets for the mock-ups in the proposal.

We proposed that the counter have an interactive touch-screen glass surface where the customer could digitally try on watches. By resting an arm in an open space beneath the glass, a watch would digitally map onto the customer's wrist.
The Space & Interactive Display

The diagram below shows the of the counter and bar space as it already exists. The blue notes the surface area behind the bar that is in range for possible projection-mapping.
To beckon the customer to interact, a light flashes beneath the surface of the glass a call-to-action appears on the counter top.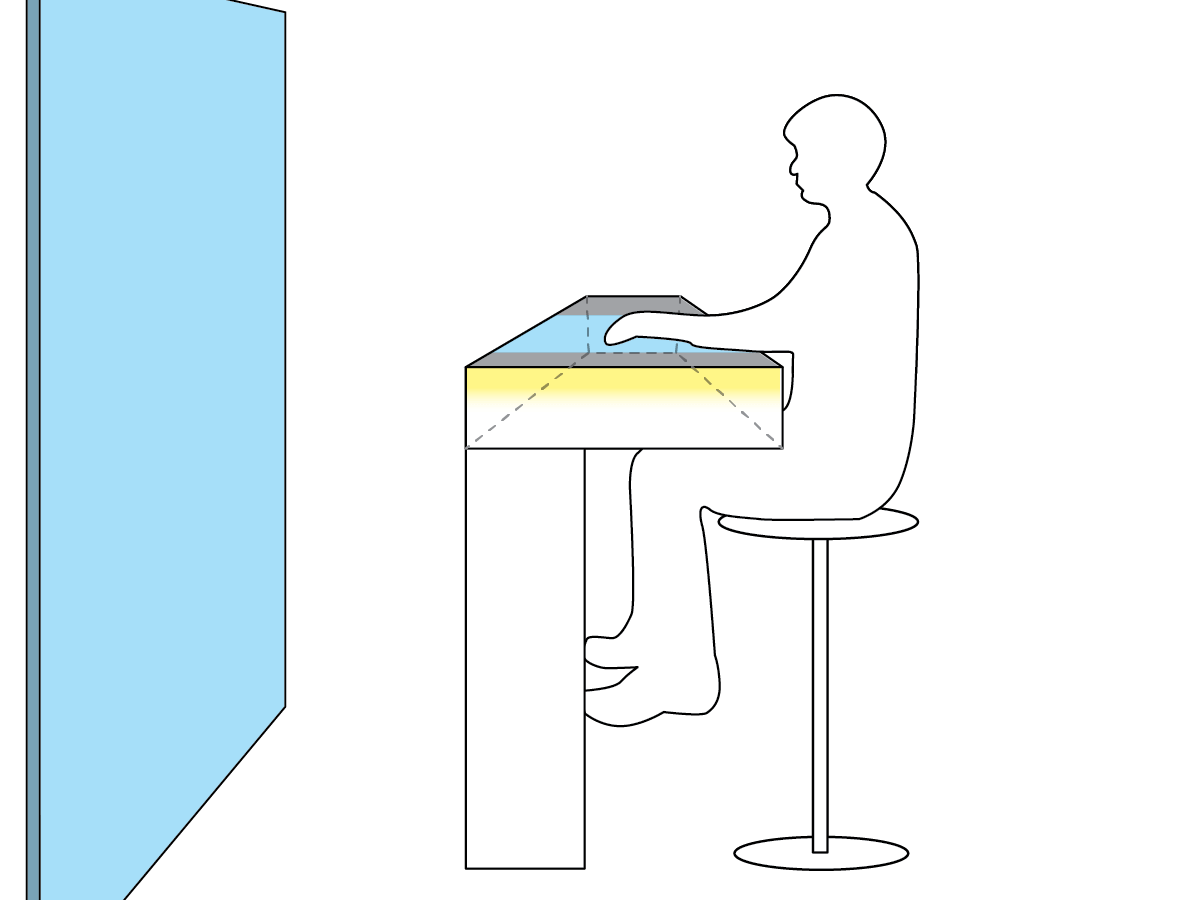 Midnight Commercial

—2016

Margaret Sotrop, Project Manager
Derek Edwards, Creative Director
Bailey Meadows, Art Director
Kelley Brady, Art Director
Michael Bailey, Photographer
Braden Istas, Photographer

Collaborators

Emily Rickard, Stylist
Bailey Meadows 2018 — Brooklyn, NY